Top quality dry cleaning. We use the most environmentally friendly cleaning methods available in the industry. It's tough on stains, but easy on your clothes and the environment.  We clean shirts, pants, suits, jackets, dresses, as well as accessories such as belts, ties, mittens, hats, and hoods. If you wear it, we clean it! 
Shoes matter.  We can repair most shoes, boots, and other footwear so they look new.  We also shine shoes, clean sneakers and Uggs. 


Trust us to clean your luxury items.  We clean leather, suede, real fake fur with trained professionals.  We can also store your items in controlled environments.

There's nothing like a well pressed shirt!
Our experienced cleaners launder and press shirts ensuring all buttons are intact, colors are bright, and whites are white.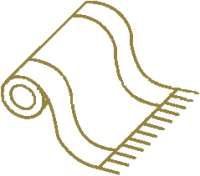 The perfect fit.  Capeway's experienced seamstresses offers full tailoring services from simple button repair to wedding dresses.  Stop in to see our tailor at our Buzzard's Bay location or drop off your alterations at any store.

Proffessionally Cleaned.  We clean and deodorize all types and sizes of area rugs such as Synthetic, Wool and Orientals. In addition, we can add a deodorizor to refresh and remove unwanted odors. 

REVOLUTIONARY ~ 100% PERC FREE ~DRY CLEANING!

Clothing, Bedding, Draperies, Curtains, etc.
Laundering (Shirts, Blouses, Bedding, Table Linens, etc.)
Wash, Dry, Fold ~ Quick Turnaround!
Alterations and Repairs
Shoe Repair and Cleaning
UGG Boot, Sneaker and Golf Shoe Cleaning and Repair
Seasonal Storage of Clothing
Press Only Service of Clothing
Water Repellent Service on Clothing
Military Creasing
Next Day Service available at select locations (restrictions apply; please call for details)
24 Hour Drop Boxes in North Falmouth, Falmouth and Sandwich
Wedding Gown Cleaning and Preservation
Heirloom Cleaning and Restoration
Leather, Suede and Fur Cleaning, Repairs and Storage
Area Rug Cleaning and Repair
Feather Pillow Revitalization ~ Feathers Cleaned, Deodorized & Sanitized then stuffed into a Brand New Sparkling White Ticking (additional feathers optional)
Uniform Patch Alterations/Additions (* all official military/police/fire clothing receives an automatic 10% discount on cleaning)